The Technology
No gimmicks or questionable technology here. We only carry air purifiers that physically remove pollutants from the air. We do not sell ozone generators nor ionizers because we believe them to be ineffective and, in some cases, harmful.

All of the air cleaning machines found on Airfilterstore.com contain medical grade HEPA filtration (or better) to provide relief from allergy, asthma, sinus problems, and other problems caused by dust, dander, and pollen. Our air purifiers also are configured with high-quality carbon for the capture of odors and chemical vapors from tobacco smoke, VOCs, pets, cooking, and other indoor problems.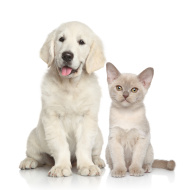 Some have germidical technology to destroy airborne viruses, bacteria, and mold spores.


We Can Help
Let Airfilterstore.com help you select the most effective model for your needs and budget. Just tell us about your air quality concerns and we will help you narrow down your choices to the air purifiers that best match your specific situation.

Call toll-free (888)246-8776 or send us an email.


Austin Healthmate

Austin Air Systems makes the doctor-recommended HealthMate air purifiers. Each contains true HEPA filter for dust, dander and pollen and large amount of carbon to capture odors and chemical fumes.

There is no filter change typically needed for five years!

IQAir

IQAir for State-of-the-Art air cleaning. Guaranteed to remove 99.97% of all particles down to 0.3 microns and certified to filter at least 99.5% of all particles down to 0.003 microns -- the smallest particles that exist. The HyperHEPA filter even captures biological contaminants like viruses, bacteria and mold.
Airpura

Aipura makes a wide-range of air purifiers to address almost any air quality issue. Models include both free-standing room models as well as whole-house systems.

Blueair

The Blueair offers beautiful design, quiet operation and traps nearly 600% more dirt than typical air cleaners. This air purifier filters to 99.9% efficiency at .3 microns and 99.97% efficiency at .1 micron.
Roomaid for Car and Home

The RoomAid is an excellent choice for use in a car or RV and can be also be used with conventional power, such as in a hotel room or workspace. Includes belt attachment and cigarette lighter adapter.

Airfree Air Sterilizer

Airfree air sterilizers are not air puriiers in the usual sense. They do not capture particles or vapors in filters, but rather destroy them through high heat inside of the units. This is a natural method to kill pathogens such as viruses, bacteria, and mold spores.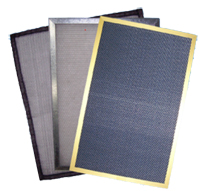 Permanent Electrostatic Filters
Air-Care Permanent Electrostatic air filters replace the disposable filters in your central air system. They safely and effectively clean the air at a fraction of the cost of "throw-away" filters and come with a life-time warranty.

Simply slide one of these filters into your furnace the same way you slide in the disposable ones -- but instead of buying a new filter every one to three months, just hose off the permanent filter and use it again.

Save time, money, and the environment.
Additional items for a healthy environment coming soon.


Have Questions or Need Advice?


Please call our toll-free number (888)246-8776 to talk to a friendly clean air specialist. We are available from 8:00 a.m. to 8:00 p.m. Pacific time, seven days a week.

Extended Hours


We have extended our hours to 8:00 p.m. Pacific time (that's 11:00 p.m. on the East Coast) and are open on weekends.
Free Shipping


We offer Free Shipping on all orders over $75 shipped within the continental US. (Orders shipped to Hawaii, Alaska or Canada may incur a surcharge.)
Unpublished Specials


Occasionally we have special offers that are not published on this web site. If you would like to receive our free e-coupons, please click here for details.
Contact Information